Bridge Alternatives is pleased to announce strategic partnerships with Attala Steel, EDSCO Fasteners, Western Smokehouse, ELCA Foundation, and three other portfolio companies to provide outsourced advisory and business consulting solutions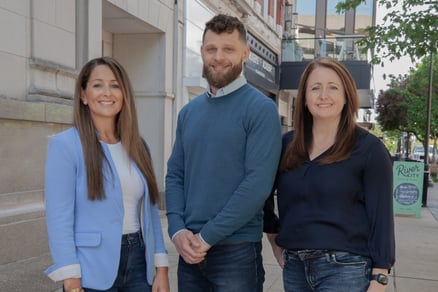 June 6th, 2023 — Outsourced CFO & Advisory firm, Bridge Alternative Investment Solutions (Bridge Alternatives), today announced new partnerships and expansion of services to support its growing advisory and business consulting solutions.
Whether the aim is to improve operational efficiencies, implement or enhance internal controls, provide financial reporting and analysis support, or look for best practices to manage growth strategies, Bridge Alternatives provides diverse offerings to address the unique opportunities and challenges businesses face today. Bridge Alternatives protects management's bandwidth by providing timely and accurate reporting packages to respective boards, investors, and auditors. The success of these partnerships and the experienced team has allowed Bridge to expand the services to also include policy and regulatory compliance and investor relations.
Amanda Gonterman, Managing Director of Bridge Alternatives, said: "We are excited to have partnerships with such diverse clients. Bridge Alternatives provides solutions to "bridge the gap" on an interim or long-term basis, wherever there is a need for proven talent. We provide financial, operational, and strategic solutions to deliver a tailored service and independent support to allow our clients to maximize financial and operational performance."
Bridge Alternatives has a growing client footprint, which now exceeds over 31 clients across the globe and over 27 employees to keep up with growing client demands. Their service offerings are designed for portfolio companies from deal development and diligence to interim support to exit deployment. Their services can be tailored for any type of financial entity, investment structure or fund.
Joe Meyer, Audit Committee Chair of EDSCO Fasteners, said of the relationship: "Private equity companies — at both the fund and portfolio company levels — are under significant stress in many critical financial reporting areas. Staffing shortages, tight reporting deadlines, and investor information needs are pressing concerns. My CFO needed an agile team able to step in and learn new reporting systems, as well as support the financial reporting team. Our CFO is thrilled with the partnership, and reporting deadlines are now consistently being met."
Annette Shoemaker, Interim CEO of ELCA Foundation, regarding Bridge: "We first engaged Bridge to aid in strengthening internal controls and processes, system analysis and implementation, and audit remediation. The relationship has evolved and expanded with Bridge now serving as our full-time outsourced CFO. This partnership is built on experience and mutual trust and will position us for significant future growth."
About Bridge Alternative Investment Solutions
Bridge Alternative Investment Solutions continues to fulfill virtually every function that an in-house CFO, COO and/or Controller would provide, including books and records management, cash management and controls, fee calculations and billing, audit management and coordination, tax compliance and coordination, and service provider oversight and relationship management. The advisory solutions group specializes in outsourced accounting and business consultancy solutions.
For further information please contact info@bridgealternatives.com